Contains the Doosan Group's 127-year history
Introduction to Doosan Heritage 1896
History Museum
Where We
Build the
Tomorrow's World
Recording Doosan's history
Founded in 1896, Doosan is Korea's oldest company and has grown through numerous changes and innovations ranging from consumer goods to heavy and high-tech industries.
Therefore, the history of Doosan occurred simultaneously with the history of economic growth and industrial development in Korea. In order to accurately record and preserve this history and share it with many people, the Doosan Heritage 1896 history museum was built at Bundang Doosan Tower.
Doosan Heritage 1896 consists of eight exhibitions showcasing the footsteps of Doosan in each era, using historical materials that provide insights into various eras and lifestyles from the late Joseon Dynasty to the present.
Doosan will continue to strive to become a company that contributes to the national economy and Korean people's lives with a sense of mission as the oldest company in Korea. And we will continue to record the history of a brilliant future in Doosan Heritage 1896.
1896 2023

The view of the exhibition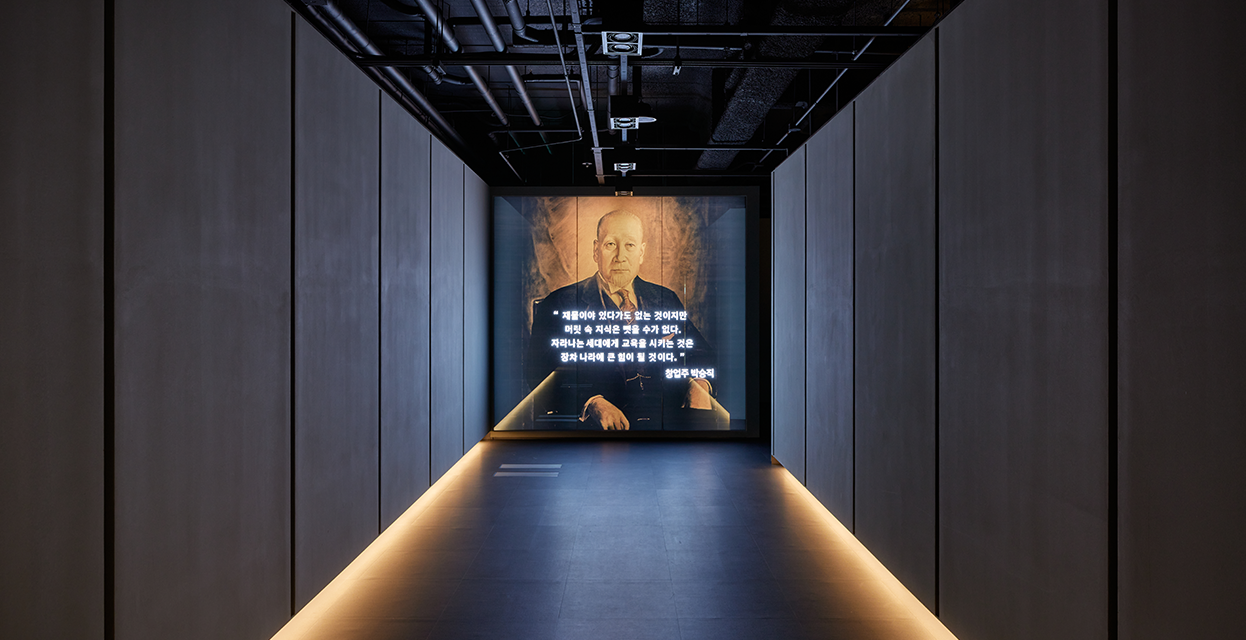 Intro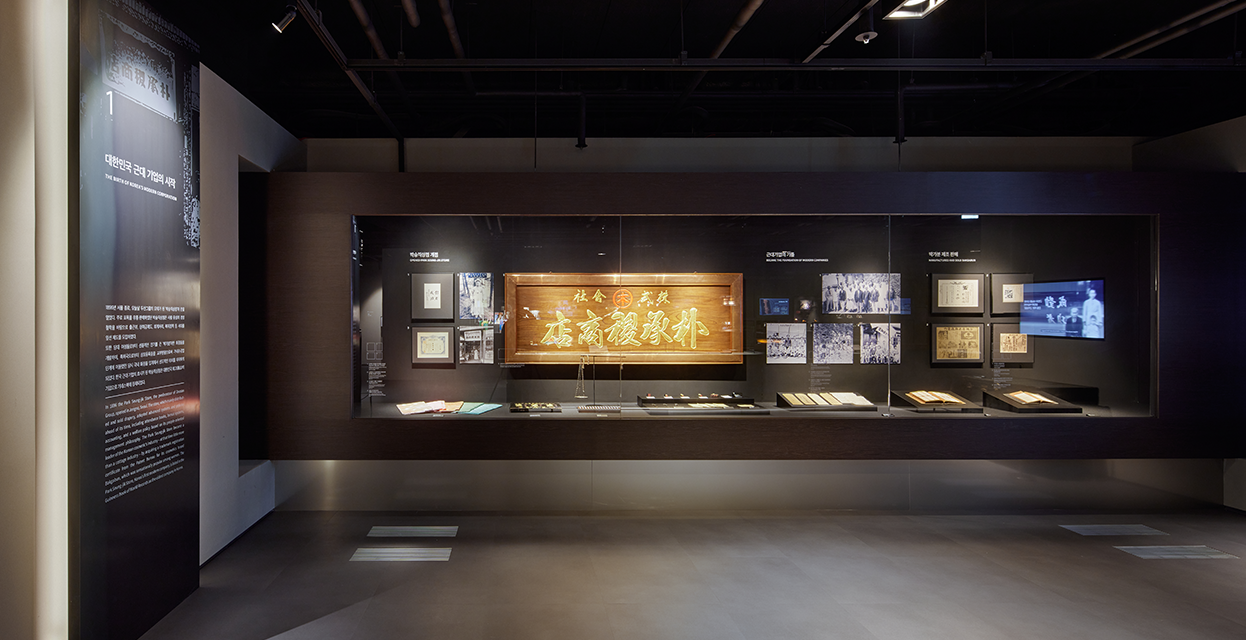 Momentum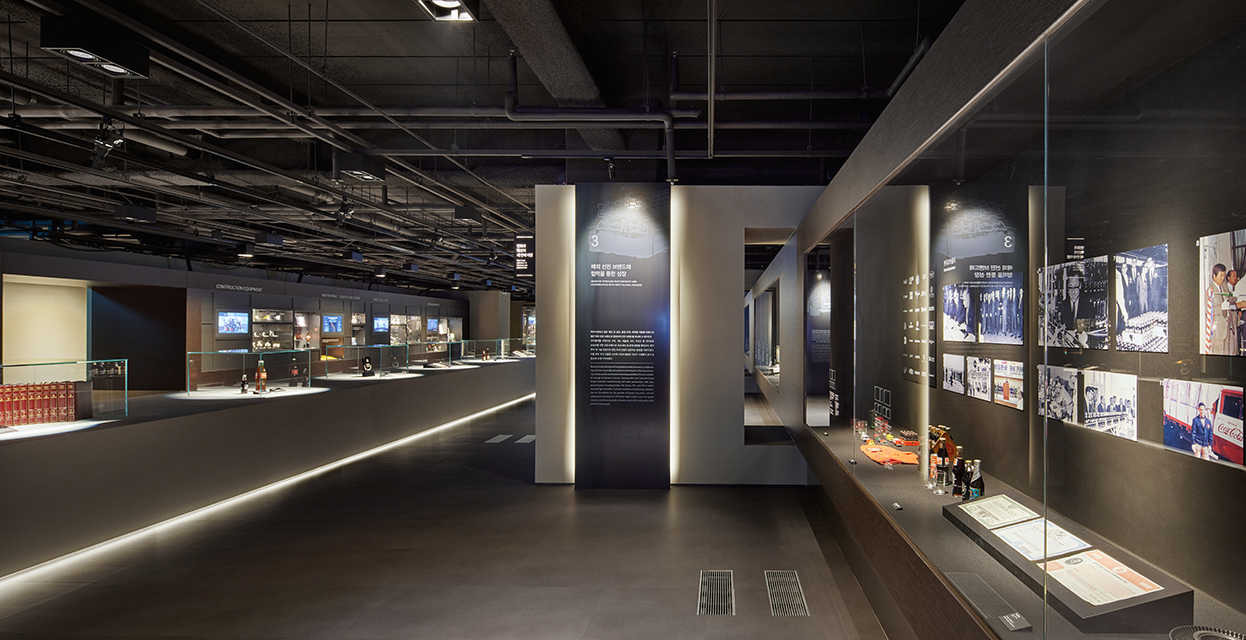 Momentum
The central table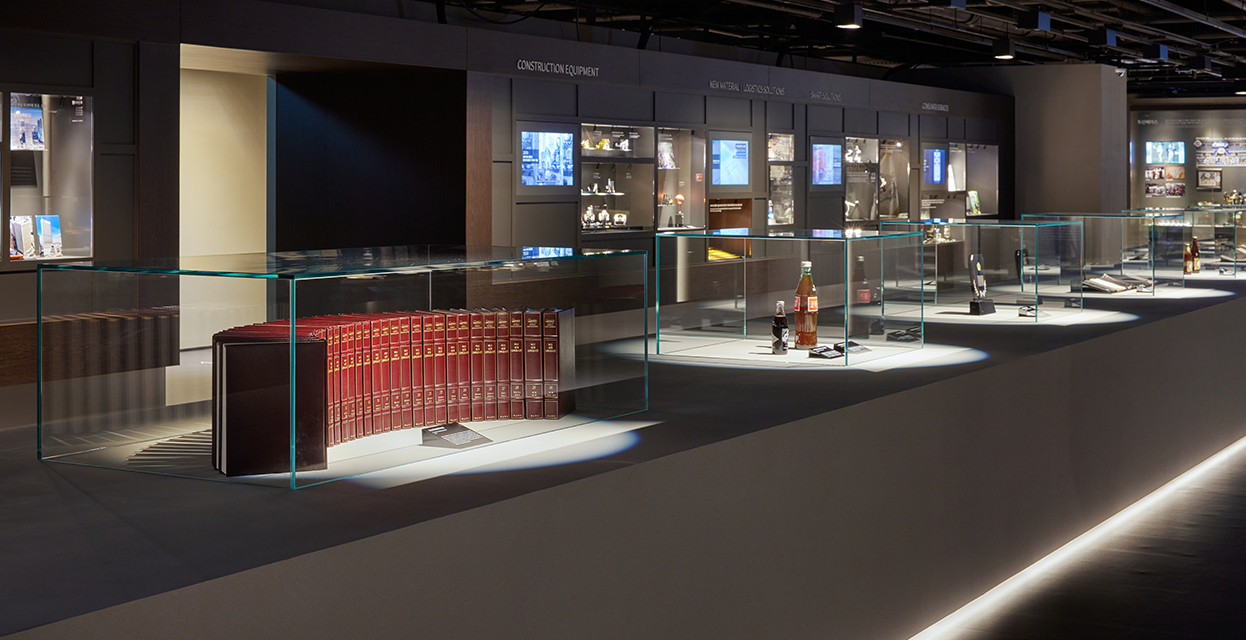 The central table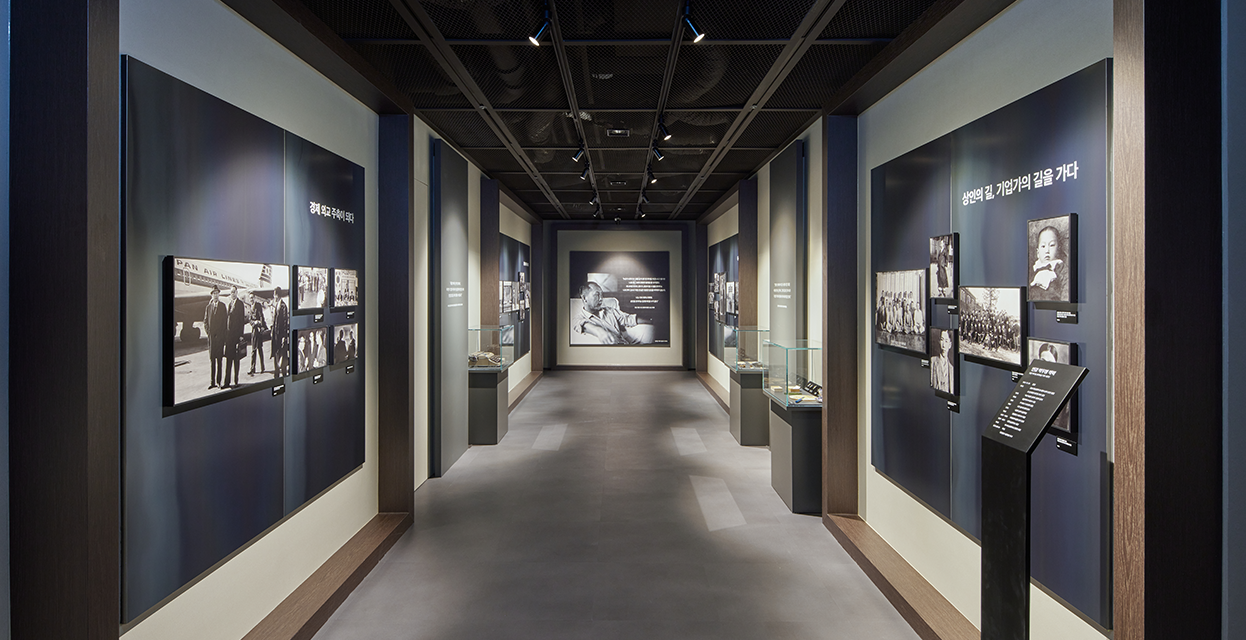 Special exhibition